Guest Blog: Masks for MOMS Brings Peace of Mind to Pregnant Moms
Written by our partners at ACCESS Community Health Network.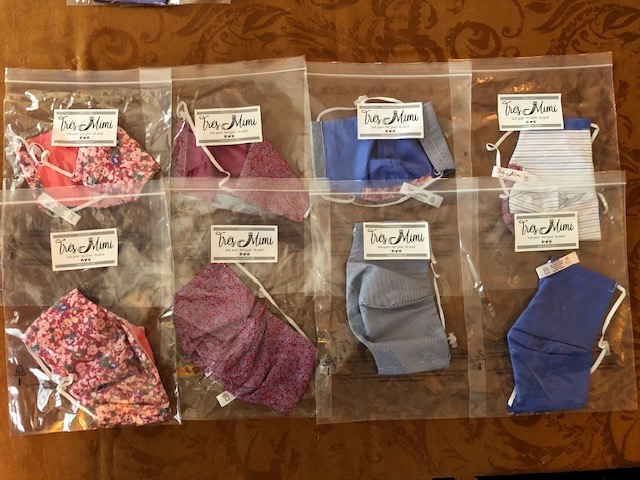 Elizabeth, a West Garfield Park resident, joined ACCESS' Westside Healthy Start program over 11 years ago when she was pregnant with her first child. Now, a mother of four and navigating her fifth pregnancy through a pandemic, Elizabeth is even more thankful for the extra support. Her motto these days is simply to "stay healthy and keep my kids happy."

When ACCESS' Westside Healthy Start team called her to offer her cloth masks through Masks for MOMS, Elizabeth admitted, "when this pandemic first started, I didn't think it was that big of a deal but when they called me to offer the masks, I knew it was serious."

"Now, I wear my masks everywhere. It is so nice that they are reusable cloth, and I can just throw them in the wash," said Elizabeth.

The Masks for MOMs campaign was created to ensure that pregnant people and women in labor and delivery have access to face masks at their prenatal visits and when they arrive at hospitals for delivery. According to the CDC, wearing face masks where social distancing may be challenging can help slow the spread of illness.

By providing masks to pregnant women, ACCESS hopes more women, like Elizabeth, will feel safe to visit their provider for their critical prenatal appointments and be less stressed when they commute and run necessary errands for their family.

Due in December, Elizabeth looks forward to her delivery, appearing to have a sense of peace because she was able to do what she could to stay safe and healthy by wearing a mask. "This program is a blessing," said Elizabeth.

Masks for MOMS is continuing this vital work, and we need your support. Visit masksforMOMS to learn how you can get involved, volunteer to make masks, and donate today.