a note from Executive Director, Sessy Nyman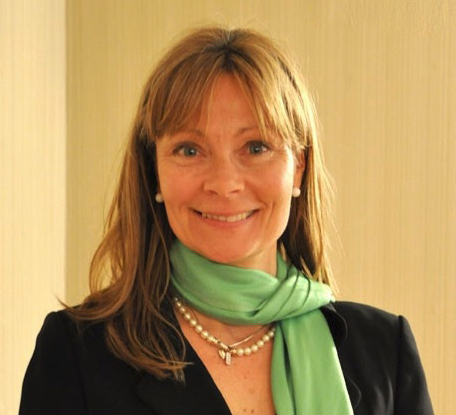 Greetings partners,

It has been one month since I started my role as Executive Director of EverThrive Illinois and it's been an amazing introduction to the incredible work happening across the state. I am energized by your commitment. Thank you all for the warm welcome.

Today is our 2017 Annual Conference, "Uniting Voices, Creating Solutions," where health partners and advocates from across the state are convening in Oak Lawn to share their experiences, knowledge, and the opportunities and challenges they face in creating a stronger, healthier Illinois.

The theme this year reflects the collaboration and intention we have, and will need to maintain moving forward. With so much at stake at both the state and federal level, it's now more important than ever to work smarter, collaborate with current and new partners, and raise a unified voice in support of smart policy that will protect the health of every Illinoisan. A testament to our work together is last month's failed attempt to repeal of the Affordable Care Act in Congress. With this early 'win', it's tempting to feel like our work is done. But we know the battle is not over. This conference is our opportunity to re-engage, re-energize and re-focus our efforts to continually move towards a healthier Illinois.

Thank you for all you do. EverThrive IL is so grateful for partners like you who continue to advocate by showing up, speaking up and sometimes acting up to support the work that we do on behalf of women, children, and families. We look forward to our continued partnership.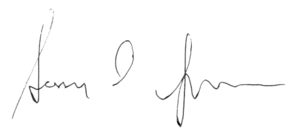 EverThrive IL would like to thank our sponsors for the 2017 Annual Conference:
____________________________________________________
| | |
| --- | --- |
| April 22 - 29 | During this week, the CDC along with communities across the U.S highlight the importance of protecting infants from vaccine-preventable diseases and celebrate the achievements of immunization programs in promoting healthy communities throughout the United States. EverThrive IL's Immunization Initiative will help promote NIIW through social media and community outreach. |
_____________________________________________________





Trivia Night with the EverThrive IL Associate Board!

Join us at Home Run Pizza in Lakeview on Thursday, April 20 from 6 p.m. - 9 p.m. Teams of up to 6 are welcome to bring their thinking caps to walk home with a cash prize! All trivia proceeds and 20% from food and drink purchases will support the 2017 Youth Advocacy Day. Tickets are just $10 in advance, $15 at the door.

_____________________________________________________
From the Policy Desk

Lifeline budget introduced in Springfield last night as another stopgap measure to address the state budget crisis. On the federal level, amendments being proposed to the American Health Care Act keep advocates on watch.
_____________________________________________________
Don't Miss these Upcoming Opportunities
2017 Youth Advocacy Day

Youth Advocacy Day is an annual event sponsored by EverThrive IL and the Illinois School-Based Health Alliance that allows youth from across the state to meet with their legislators and advocate for improving adolescent health. Every spring, participating schools bring students to Springfield to learn about state policy and advocate on behalf of their School Health Centers.

Wednesday, April 26

Illinois State Capitol

Springfield, IL

Shop for Mom and Support EverThrive IL!



Join staff and Board members and enjoy sips, sweets, and jewels in support of health advocacy. Shop beautiful gifts just before mother's day, enjoy small bites and drinks, and learn more about our work. Your gifts to mom will also give back - 20% of the proceeds will be donated to help EverThrive IL continue improving health in communities across the state. Save the date and join us!




Tuesday, May 9
5 p.m. - 7 p.m.
Kendra Scott Southport
3426 N. Southport Ave.
Chicago, IL
Spring Immunization Seminar

The Spring Seminar will focus on two important topics in the immunization community. Vaccine hesitancy will be discussed in terms of cultural competencies. It will help participants tailor pro-vaccine messages to multi-cultural communities. The second session will discuss the misconceptions of autism and vaccines. An expert from the field will provide an overview of autism and best practices when interacting with families.

Tuesday, May 23
8:30 a.m. - 12 p.m.
Loretto Hospital
645 S. Central Ave
Chicago, IL

29th EverThrive IL Annual Meeting


The EverThrive IL Annual Meeting will bring together advocates, stakeholders, and public health champions from across the state to celebrate the accomplishments of the previous year. Lunch will be provided and the 2017 Loretta P. Lacey Community Advocate, Researcher, and the Dr. Garry Gardner Health Care Provider Awards will be presented.




Tuesday, June 13
11:30 a.m. - 1:30 p.m.
Maggiano's Little Italy
Chicago, IL


Find Out More

Save The Date

Register Here

Save the Date